Brazil: Firefox wins Info's best software of the year award
Firefox was just chosen by Info Magazine as the best software and best browser of the year for 2008. See this year's complete list of nominees and awards on the Info website
Mozilla was represented by Bruno Magrani, Mario Rinaldi, and Clauber Stipkovic.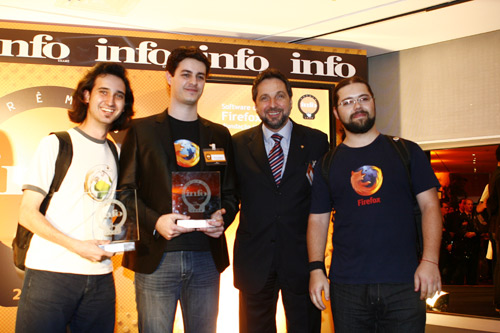 The ceremony's photos are available on the Info site
In addition to the award, we're also excited that NetApplications reports 30% market share for Firefox in Brazil for November 2008 (up from 19% in November 2007).
Many thanks to everyone in the awesome community in Brazil for making all this possible!
Follow the new Mozilla Brasil blog for the latest news!